Roof Cleaning for Middletown, NJ: Do I Really Need It?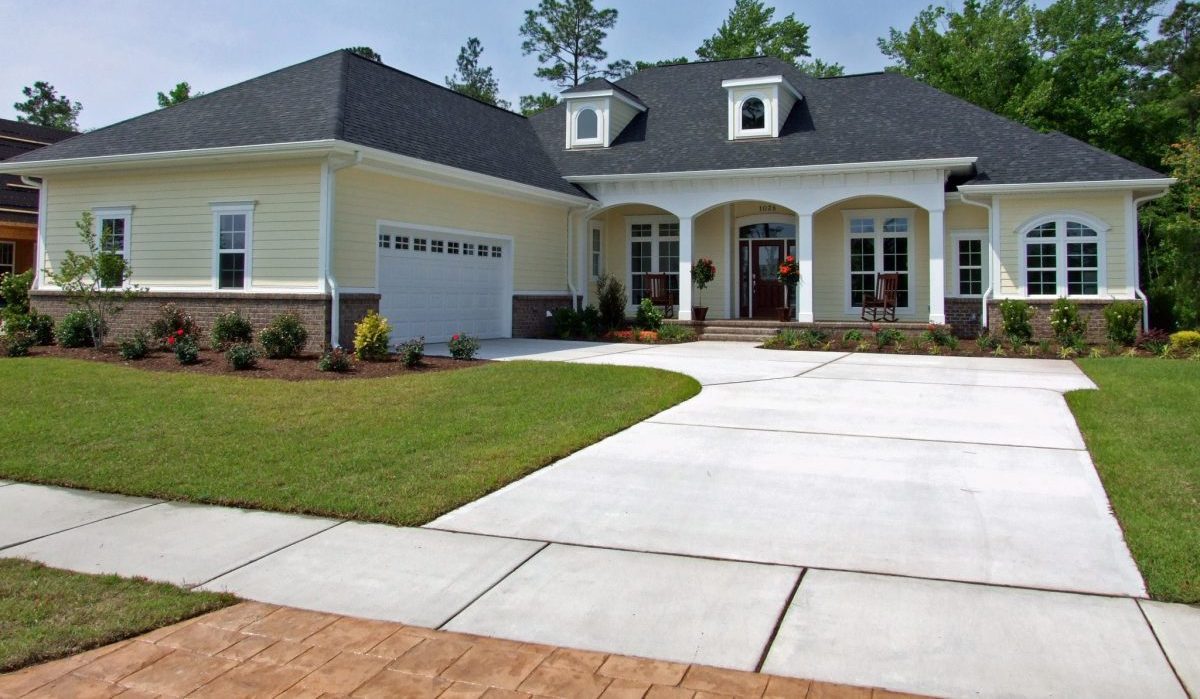 Your roof obviously plays an essential role in your home. However, it's easy to overlook. While you may regularly clean other areas of your property, you might wonder if scheduling roof cleaning service is genuinely necessary.
This is an understandable question to have. That said, it's important to know that roof cleaning is often far more essential than many homeowners realize. Because of this, we at Evolved Pressure Washing, offering roof cleaning for Middletown, NJ, strive to not only deliver results, but help our customers better appreciate the significance of this maintenance task.
Why is Roof Cleaning in Middletown, NJ Necessary?
Take a look at your roof. Do you notice any dark streaks or spots? Those are usually a sign of Gloeocapsa Magma. You might know it by its other name, "roof algae."
These black streaks obviously have a negative impact on your home's curb appeal. This can make it difficult to get a good offer from potential buyers should you ever choose to sell your home. Of course, even if you don't want to sell your house anytime soon, it's never pleasant to realize yours is the neighborhood eyesore.
Most homeowners understand this. That said, many still don't schedule roof cleaning service on a regular basis. This is often because they don't know exactly why removing black streaks sooner rather than later is crucial.
Gloeocapsa Magma doesn't simply have a negative impact on your home's appearance. It can also attract other organisms that will slowly eat away at your shingles.
It's not difficult to imagine how this can lead to numerous unwanted (and entirely avoidable) expenses.
First of all, your roof helps insulate your home. It can't insulate your home as effectively as possible if it's damaged. Thus, if roof algae and other organisms eat away at your shingles, you'll rely on your HVAC system to keep your home comfortable more often. This leads to high energy bills. It also puts the system through a lot of wear-and-tear. Your equipment will thus begin to break down earlier than expected. Repairing it is another expense you could have avoided.
You also have to account for the possibility of water leaking into your home due to roof damage. Aside from the obvious water damage this may cause, it can also create moist environments within the house. Mold unfortunately develops and thrives in such environments. Once more, you'll have an extra bill you could have avoided if you need mold remediation.
Perhaps most importantly, if a roof algae problem isn't addressed, the potential lifespan of your roof will shorten dramatically. That means you'll have to repair and replace it earlier than you otherwise would have.
That's why roof cleaning is important. However, this isn't a task you can handle by yourself.
Hire Professionals When You Need Roof Cleaning in Middletown, NJ
You need to use the right method when cleaning a roof. Too many people assume they can simply clean their roofing with a pressure washer. This is in fact far more likely to damage it.
Instead, hire our professionals when you need roof cleaning service in Middletown, NJ. At Evolved Pressure Washing, we use a soft wash process. Instead of applying high-pressure water to your roof, we thoroughly clean it with a mix of gentle water and special detergents designed specifically for this purpose. You'll get a clean roof, without any unwanted damage.
Your roof is a major component of a major investment: your home. Protecting it is simply a smart financial decision. By scheduling regular roof cleaning service, you'll save a lot of money in the long run. Get started by calling us at 732-996-6817 today or clicking here for a free estimate!
CENTRAL NEW JERSEY'S SOFT WASH & POWER WASH EXPERTS
Evolved Pressure Washing is New Jersey's 5-Star rated exterior cleaning professional with over a decade of experience in pressure washing, soft washing, roof cleaning, gutter cleaning and so much more. We are based in Middletown, NJ and serve all of Central New Jersey with our expert exterior cleaning services. We keep your property clean and shining like new. We know that we are only as good as our last pressure washing or soft washing job so every property, no matter the size, is treated with our top-level care. Our experienced technicians will always advise you on what cleaning options best fit your needs.