Soft Wash House Washing: Major Benefits the Pros Offer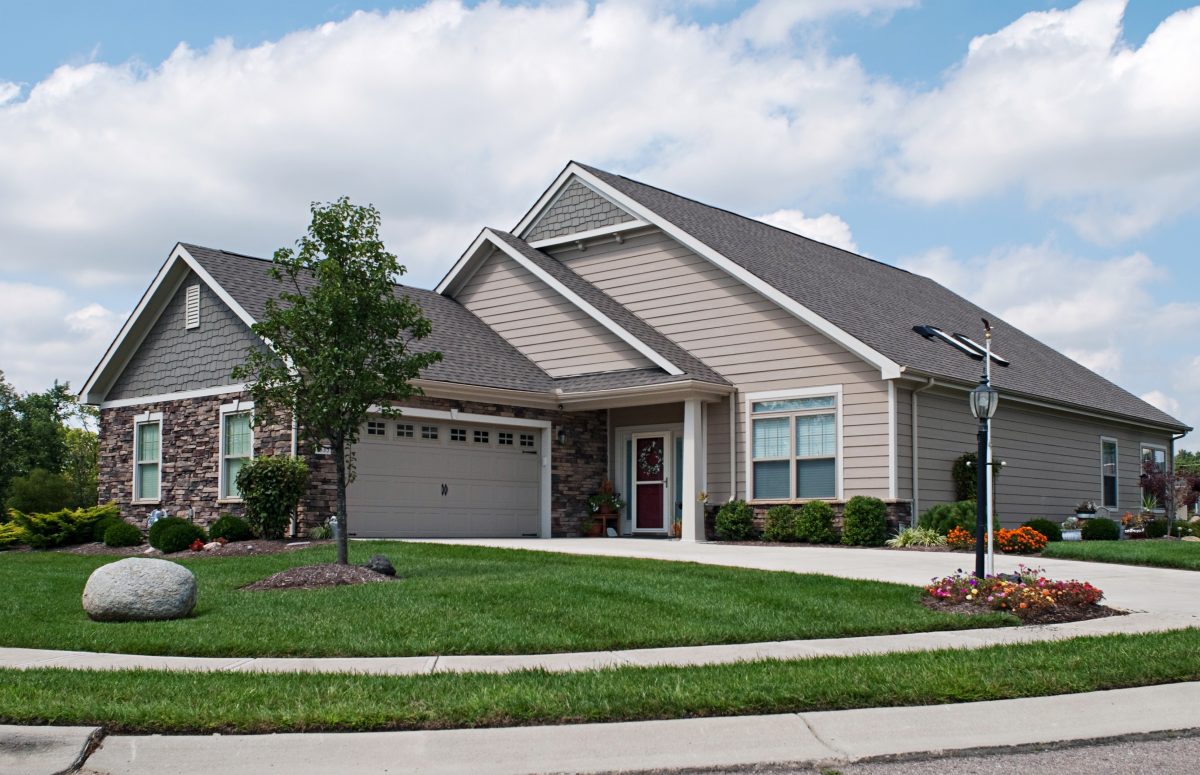 Your home is a major investment. Protect it by cleaning the exterior regularly. Doing so offers a wide range of benefits, including boosting curb appeal, making your home more inviting, and guarding against potential health issues.
Just make sure you hire professionals for this task. You don't want to cause unexpected damage because you used the wrong tools for the job. At Evolved Pressure Washing, serving homeowners throughout the Marlboro, NJ area, we use a soft wash house washing technique that delivers thorough results without the risk of damage. To better understand why you should schedule this service with our team regularly, consider the following essential points.
Why You Need Regular Soft Wash House Washing
Boosting Curb Appeal
Obviously, washing a home often improves the way it looks from the street. You'll be more comfortable inviting friends and family to visit when you can be proud of your home's appearance. Additionally, you won't feel the shame that comes from knowing your home is a neighborhood eyesore.
That's not the only reason curb appeal is important! You might also try to sell your house one day. If so, you'll get a better offer if potential buyers are impressed with its appearance the first time they see it. This is a major way in which scheduling regular soft wash house washing is good for your wallet.
Boosting Comfort
A clean property is a comfortable and inviting property.
That's not just a baseless notion. It's actually backed by research. Experts have simply found that, for the average person, clean surroundings are more relaxing than dirty surroundings. That means if your home isn't cleaned regularly, every time you pull in the driveway, your comfort will suffer. On the other hand, if it is clean, you'll find it's much easier to truly relax when you return home at the end of the day.
Staying Healthy
The contaminants that may accumulate on a home's exterior don't merely impact its appearance. They can also get inside your home if they aren't cleaned away. This may lead to discomfort and health problems. Luckily, that's not something you have to worry about when you schedule regular house washing service.
Saving Money
It's also important to keep in mind that the quality of your home's exterior surface materials can degrade over time if they aren't cleaned properly. Thus, you may need to replace them sooner than you expected to. This is an unnecessary drain on your wallet that's easy to avoid. All you need to do is hire our pros to thoroughly clean your home's exterior on a regular basis.
Why You Should Leave Soft Wash House Washing to the Experts
Don't make the mistake of assuming you can clean your home's exterior on your own. This is a demanding task. Without the proper expertise, you may not do as thorough a job as you assume.
You might also damage your home. Quite simply, many exterior surfaces are more fragile than homeowners realize. Simply pressure washing them may actually damage them beyond repair.
That's not an issue when you hire our experts. With our soft wash house washing method, we thoroughly remove contaminants, without exposing your exterior surfaces to excessive pressure. This is key. Again, washing your home's exterior is supposed to help you save money. You don't want to wind up with costly repair bills because you didn't know stucco, skylights, and other features of a home don't stand up well to certain cleaning methods.
Avoid this by hiring our team. At Evolved Pressure Washing, serving homeowners in and around the Marlboro, NJ area, we'll make sure your home looks its best (and stays in great condition) for years. To learn more about scheduling soft wash pressure washing service, get in touch with us today at 732-996-6817.
CENTRAL NEW JERSEY'S SOFT WASH & POWER WASH EXPERTS
Evolved Pressure Washing is New Jersey's 5-Star rated exterior cleaning professional with over a decade of experience in pressure washing, soft washing, roof cleaning, gutter cleaning and so much more. We are based in Middletown, NJ and serve all of Central New Jersey with our expert exterior cleaning services. We keep your property clean and shining like new. We know that we are only as good as our last pressure washing or soft washing job so every property, no matter the size, is treated with our top-level care. Our experienced technicians will always advise you on what cleaning options best fit your needs.