Why You Need Annual Pressure Washing in Rumson, NJ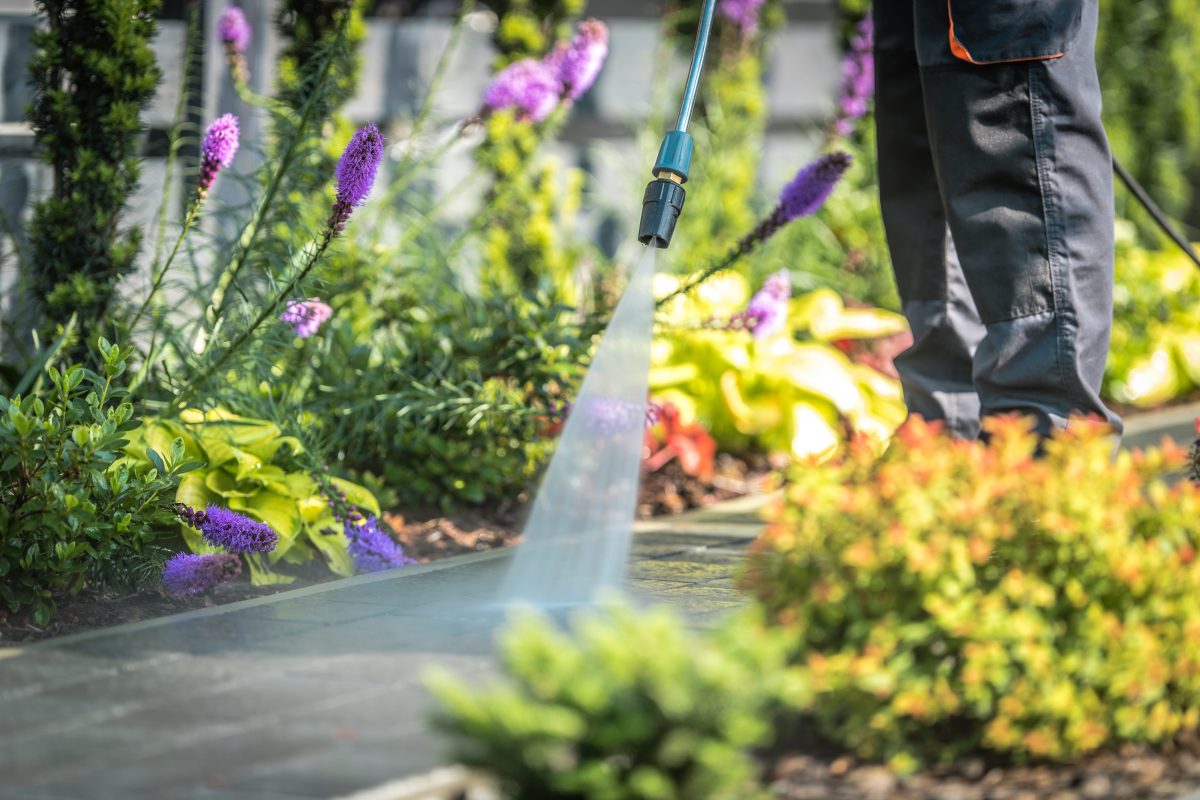 Proper home maintenance involves a range of tasks. While some of them you can handle on your own, others are best left to the professionals.
Pressure washing your hardscapes is one of them. Thus, if you need pressure washing in Rumson, NJ and the surrounding area, you need to hire experts you can trust to do the job right the first time. Because this is a service you should schedule on an annual basis, it helps to know you can always turn to the same team of reliable pros every year.
That's exactly the kind of team you'll find at Evolved Pressure Washing, serving the Rumson, NJ area. To better understand why scheduling this service annually is essential, and why you should hire us for the job, consider these key points:
Why You Need Annual Pressure Washing for the Rumson, NJ Area
Hardscapes on your property may come in many forms. They can be driveways, walkways, patios, and more. While these surfaces have different purposes, they all contribute to your home's visual appeal.
Hiring pros to clean them every year is thus important for several reasons. First, researchers have demonstrated that human beings are naturally more comfortable and at ease in clean environments. When you look out on a dirty property, you'll be stressed. When your property is clean, you'll enjoy it much more. So will anyone else who visits.
You also have to consider whether or not you plan on selling your home in the future. If you do sell your home, but haven't been vigilant about keeping your hardscapes clean, you'll make the wrong impression on potential buyers. Regardless of how clean the interior may be, if certain exterior surfaces are dirty, they'll be less likely to see your home as valuable.
Additionally, you need to remember that keeping hardscapes clean is a safety issue. If you don't clean them annually, algae and other debris may get wet in the rain. They'll become slippery as a result. This puts anyone on the property at greater risk of sustaining injuries. Guard against this by hiring experts for pressure washing service every year.
Why Evolved Pressure Washing is the Right Team for Your Needs
Cleaning hardscapes, again, isn't a job you can handle on your own. The pressure washing equipment used to clean these surfaces can damage other areas of your property or cause injury if you don't have experience using them. On top of that, without the proper expertise, you may not clean these surfaces as thoroughly as you think.
Hire our experts at Evolved Pressure Washing instead. We're the right choice for these key reasons:
Testimonials
You don't need to take our word for it when we tell you Evolved Pressure Washing delivers quality results. You can simply refer to our numerous glowing reviews from happy customers instead. We'll gladly provide you with testimonials, so you can see for yourself that others in your community vouch for our services.
Background Checks
It's important to know that anyone working on your property is trustworthy. With that in mind, we background check all our employees before hiring them.
Awards
The Angie's List Super Service Award is awarded to businesses that provide unparalleled service. We're proud to say we earned this distinction in 2018, and will continue to pursue it in the future.
We'd also like to mention that we offer roof cleaning service as well, with a five-year warranty for roof cleaning jobs.
These are just a few reasons you should contact us every year to schedule pressure washing in Rumson, NJ and the surrounding areas. To learn more about what Evolved Pressure Washing can do for you fill out an estimate request or give us a call us at 732-996-6817.
CENTRAL NEW JERSEY'S SOFT WASH & POWER WASH EXPERTS
Evolved Pressure Washing is New Jersey's 5-Star rated exterior cleaning professional with over a decade of experience in pressure washing, soft washing, roof cleaning, gutter cleaning and so much more. We are based in Middletown, NJ and serve all of Central New Jersey with our expert exterior cleaning services. We keep your property clean and shining like new. We know that we are only as good as our last pressure washing or soft washing job so every property, no matter the size, is treated with our top-level care. Our experienced technicians will always advise you on what cleaning options best fit your needs.