Gutter Cleaning in Middletown NJ: What's the Best Method?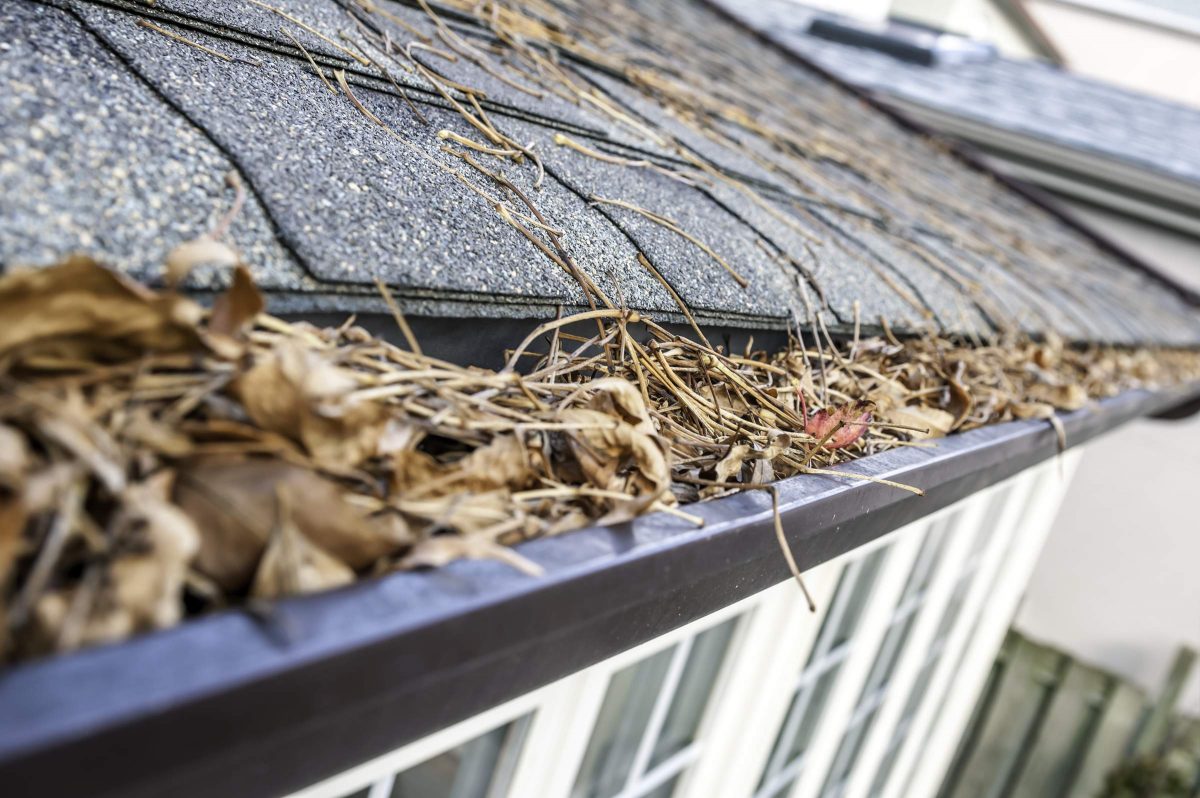 Keeping your gutters free of debris is always important. However, it's particularly important to prioritize gutter cleaning in the fall. If debris is allowed to accumulate in your gutters, snow and ice may accumulate as well. Even as it melts, the debris will prevent water from washing away. That water may work its way into your home, causing such potential issues as water damage and mold growth. Additionally, by scheduling gutter cleaning in the fall, you'll get the chance to take a closer look at your gutters with an expert. They can help you determine if they are in the kind of weakened state that could result in them falling if heavy snow and ice are allowed to build up during winter.
What's the best way to go about gutter cleaning? At Evolved Pressure Washing, offering gutter cleaning in Middletown, NJ, we're happy to answer questions such as these. The following information will help you better understand the issue.
What's the Best Way to Clean Your Gutters? Middletown, NJ Gutter Cleaning Experts Weigh In
It's worth noting that cleaning gutters isn't nearly as simple as some people assume. They believe they can simply get a ladder, some gloves, and begin tossing out debris as they find it. However, this isn't always the case. While you may be able to remove some debris in this manner, "gunk" and similar materials have also likely built up in your gutters. Removing these is difficult without the right tools.
It's also important to protect your property with a tarp spread out beneath you as you clean your gutters. This provides a surface for the debris and gunk to land on.
After cleaning away all debris and gunk, you also need to rinse your gutters gently but thoroughly with a garden hose.
Is it technically possible to clean your gutters on your own? Yes. However, this is a case when your best course of action is to hire a professional instead. There are several key reasons why:
Why You Should Leave Gutter Cleaning to Middletown, NJ's Professionals
You already know that gutter cleaning is more complicated than you might have initially assumed. You need to get the proper tools and prepare your space accordingly before you can begin actually doing the work. Additionally, the work isn't always as easy as simply tossing debris out of your gutters. You'll also need to work hard to scoop out the gunk that's accumulated.
That's obviously a good reason to leave this job to the pros. However, the more important point is a simple one: you can put yourself in a lot of danger if you try to clean your gutters without professional experience.
Getting up on a ladder to reach your gutters is, of course, a risky prospect. A single slip and you may suffer a potentially serious accident. The problem is, slipping is quite easy when cleaning gutters. You can be so distracted by the work that you fail to pay attention to your footing. You also can't be sure you won't be startled by an insect or bird suddenly flying closeby. If this were to happen, you might instinctively jerk away, falling off the ladder when you do. On top of that, you can't be certain an older ladder is even in good condition.
Finally, you need to be able to assess your gutters' condition while cleaning them. If you don't have experience, you might miss warning signs that your gutters are failing.
That's why the best way to clean your gutters is simply to schedule gutter cleaning service for Middletown, NJ with Evolved Pressure Washing. Our pros know how to clean your gutters thoroughly while also staying safe. Our numerous positive reviews from happy customers prove it. To learn more, call us today at 732-996-6817.
CENTRAL NEW JERSEY'S SOFT WASH & POWER WASH EXPERTS
Evolved Pressure Washing is New Jersey's 5-Star rated exterior cleaning professional with over a decade of experience in pressure washing, soft washing, roof cleaning, gutter cleaning and so much more. We are based in Middletown, NJ and serve all of Central New Jersey with our expert exterior cleaning services. We keep your property clean and shining like new. We know that we are only as good as our last pressure washing or soft washing job so every property, no matter the size, is treated with our top-level care. Our experienced technicians will always advise you on what cleaning options best fit your needs.